Why SMACC?
Why you should start using SMACC today!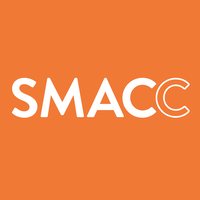 AN INCREDIBLY EASY
APPLICATION
THAT WORKS FOR ALL
One click.
All invoices in one place.
Digitized, approved, accounting prepared, paid.
The world's simplest Accounts Payable process -
for all companies.

EASYGOING
UPLOAD
THAT WORKS FOR ALL
Mail it - Scan it - Upload directly -
or let it automatically forwarded to SMACC from your billing address.
FAST
DATA CAPTURING
THAT WORKS FOR ALL
Annoyed with typing?
Then click through the values.
Data enrichment is intuitive and can be completed by any user.
FAST
WORKFLOWS
THAT WORKS FOR ALL
Simple approvals? Approvals with budget limits?
Multiple approvers?
One approver from the the group is enough?
Whatever you need, it's there!
PANDEMIC
PROOFED
THAT WORKS EVERYTIME
SMACC is everywhere you are.
In the office and also in the home office, without limitations.
SMACC accompanies you even in hard times.

OVERVIEWS,
REPORTS
THAT WORKS FOR ALL
Let SMACC send you a report about the open tasks of your team, automatically.
So nothing can be forgotten.
You need a report? Create the the report you really need.
PAYMENT
TOOL
THAT WORKS FOR ALL
Keep track of all payment deadlines, create a payment run on your own or with your team with all invoices due.
The import into your online banking is very easy and standardized and works for hundreds of banks.
ACCOUNTING
3.0
THAT WORKS FOR ALL
Supplier master data maintenance has never been easier.
No matter which chart of accounts you use, we are compatible!
You want to add some spice?
Let your recurring documents post automatically, thanks to an easy-to-use rules feature.