INVOICE PROCESSING IS NOW
intelligent & POWERFUL
Incoming invoice processing, digitalization, approval processes, payment runs, accounting, supplier management & much more. Everything is automated and in a perfect package.
Learn more
Blog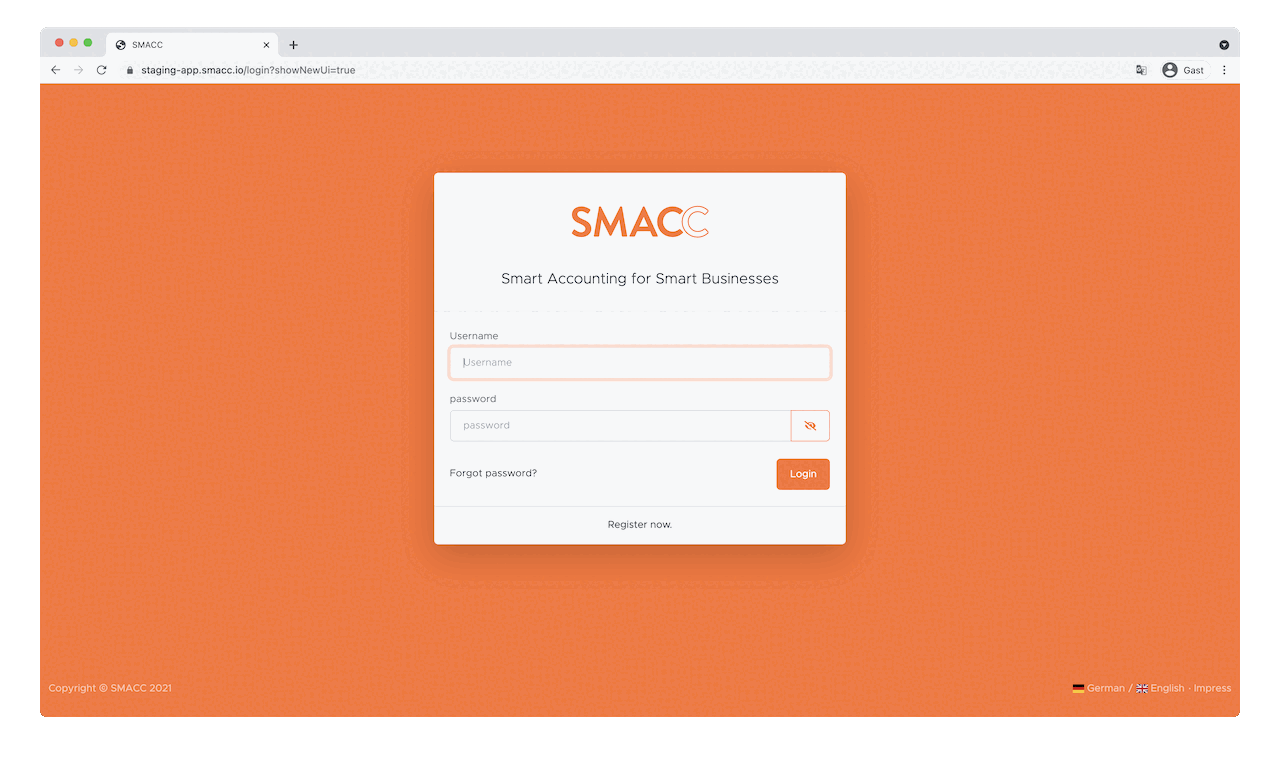 The Special
About SMACC
SMACC allows you faster and more reliable invoice processing with built-in AI. With SMACC, you can easily implement digitalization and standardization in your company with one single tool. Stay on track with your financials and processes, in real time.
How does AI help me with my finances and documents?
Automated invoice data capture of 30 invoice data fields and item information with the latest machine learning and AI provides market leading capture automation You don't need to create complex templates for the invoices. SMACC even extract unprecedented invoices. If something is not extract, you can easily add or change data. This form of extraction saves you a tremendous amount of time, which your employees can use for other more important tasks.
Benefit from built-in AI automation for entering financial accounts and from user-defined attributes and data fields. Once you have processed a certain number of documents and their financial accounts, SMACC is able to provide you with account assignment proposals for new invoices, thanks to AI.
See all SMACC features
for your Accounts Payable
Data Extraction
AI-enabled data-capturing
Learn more about how the extraction works and which data fields are extracted. Without creating a template before.
Rule-based accounting
Automate accounting with rules
AI helps us to recognize complex information and understand contexts. For the simple things, you can create rules on how your invoices should be processed.
Account assignment with AI
Account assignment proposals
Learn more about how to generate account assignment proposals using AI and how this will help you in your accounting.
Workflows
Standardizing processes
Create approval processes that work for you, easily. You can trust that all steps are followed.
Payment run
Pay invoices when they are due
Pay invoices, overview due dates and take advantage of discounts. Find out how SMACC can help you.
Supplier Management
Database of your suppliers
Manage existing suppliers and new ones. Master data from the invoice is added to the supplier profile. So you are always up to date.
Document Management
All documents in one place
One of the most modern document management systems (DMS) built to intelligently organize your financial documents and enable smart searches.
Substitution
Some tasks cannot wait
Because some things can't wait, so your users can activate a substitute. A user can also be represented by several colleagues.
User Management
View permissions & roles
Control which user can use which functions via role assignment and what he is allowed to see via view authorization.
These companies boosted their invoice process with SMACC 🚀️
Simple Pricing
Easy pricing means no suprises.
For low budget & small businesses
Upload 50 free documents

1 user included

Set up 1 company

Email support
For medium budget companies
Upload 500 free documents

5 users included

Up to 3 companies

Email support
High budget companies and international corporations
Upload 1.000 free documents

10 users included

Up to 3 companies

Email support
Need a customized plan? Contact us directly and we can work with you to craft a plan that fits your company's specific needs.
Why SMACC?
We help you manage your incoming invoice processes effortlessly. Try it out and see the difference!
Fast setup with no training required!
Flexible approval workflows
Run multiple businesses in one account
AI-enabled data capturing
Updates & backups are for free
Web-based SMACC is wherever you are
Easily integrates with your existing systems
User friendly account management
Microsoft Teams integration